Advice Center > About > Benefits
Benefits of communication features for sports teams and clubs in sports management software
Good communication is vital in order to run any successful sports club or team. Research shows engaged individuals deliver an additional 30% in discretionary effort compared to disengaged individuals. Member engagement is particularly important when it comes to sports organizations and NGBs, as the industry is so competitive, and member retention is vital for success.
Find out what communication features are typically included in sports management software for sports teams and clubs and how they can benefit your members.
Click on a link to jump to that section:
How can communication tools in sport management software improve member engagement?
Sport management companies such as Sport:80 offer useful features that range from membership management, certification management and event licensing to sports marketing and communication. The Sport:80 Platform also allows specific individuals, such as athletes, coaches, officials, and clubs, to manage their own profiles.
However, another key benefit of sport management software is that it can improve member engagement by ensuring communication is more efficient and effective. Sports management software offers various types of communication benefits:
Email marketing tools can ensure members feel valued and have personalized experiences
Email and communication features can allow you to personalize members' experiences. For example, you may want to send birthday emails or send emails when a member reaches a certain milestone in the sport. This can help to create a unique experience for each member, keeping every member engaged and motivated, ultimately increasing member retention.
Some software, such as the Sport:80 Platform, also allows you to track the success of emails, so you can ensure future emails are effective and are tailored to the target audience. You can also include personalization in your emails to improve the effectiveness of your email campaigns and increase open rates. Sport:80 offers savvy analytical tools which allow you to track email opens, clicks, bounces and even a geo-location map to gain a further understanding of how your emails are performing.
Read how sports management software can benefit sports clubs here.
Book a demo with Sport:80 today to find out what how our sports management software can benefit your sports team.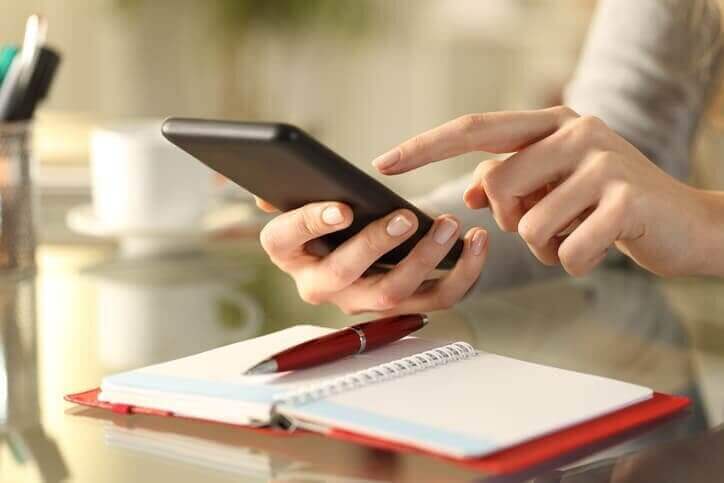 Administration benefits can make requesting payments and sending reminders a much smoother process
Software such as the Sport:80 Platform allows you to send renewal reminders and important information about sporting events and news from across the industry. Email marketing features are a quick and smooth way to send important membership reminders and requests across. They can also be an easier and quicker way of requesting payment.
Create dynamic mailing lists that are automatically updated, saving you considerable time
Some sports management software will also allow you create dynamic mailing lists that align with your members email preferences. These are automatically updated, saving you valuable time and providing you with reassurance that the information maintains up-to-date. This feature also strengthens your compliance with data protection regulations like GDPR as you are safe in the knowledge that recipients only receive the communications they have selected.
Are you ready to improve member engagement through innovative sports technology? Contact us today.
What communication tools are available in the Sport:80 Platform?
Sport:80 offer a suite of automated emails, including renewal reminders for any items due to expire. This takes a significant amount of work off you as a sports club or team as everything will be sent automatically, leaving you with more time to concentrate on other aspects of your organization, such as preparing for big events.
Sport:80 also allows you to design your emails with the popular template-driven approach that allows you to drag and drop content blocks and other email elements. Find out more about the features offered by Sport:80 here.
Why choose the Sport:80 Platform?
At Sport:80, we offer much more than simply membership management and tools for automating mundane tasks. In addition to delivering a secure, online solution for membership management, we also provide support from day one and offer excellent customer service. When you work with Sport:80, you will be assigned a main point of contact who will proactively work with you to discuss changes to your Platform and plan future phases of functionality.
Additionally, we also deliver regular health checks, webinars, and workshops, as well as annual reviews. You will also be able to access an expert knowledge base of FAQs, helpful articles, and tutorial videos.
You can find out more about our range of features and technology support here.
Frequently asked questions
What are some key benefits of using sport team management software?
Investing in sports management software is a great way for sports teams to keep an eye on members' progress, financial progress of a club, event registration, growing revenue, and more. Through ensuring communication is more efficient and effective, sport management software is also an excellent way to improve member satisfaction and engagement.
What kind of support can you expect from a sport management software company?
It is important to work with a sport management software company that offers excellent customer service, providing assistance for users if they run into any issues. It can also be beneficial to choose a company that offers additional assistance, such as website health checks, and more. For example, at Sport:80, we also offer additional support including website health checks, webinars, and advice articles.
Related content
Back to Benefits