Managed software as a service: What makes Sport:80 so special
25th May, 2022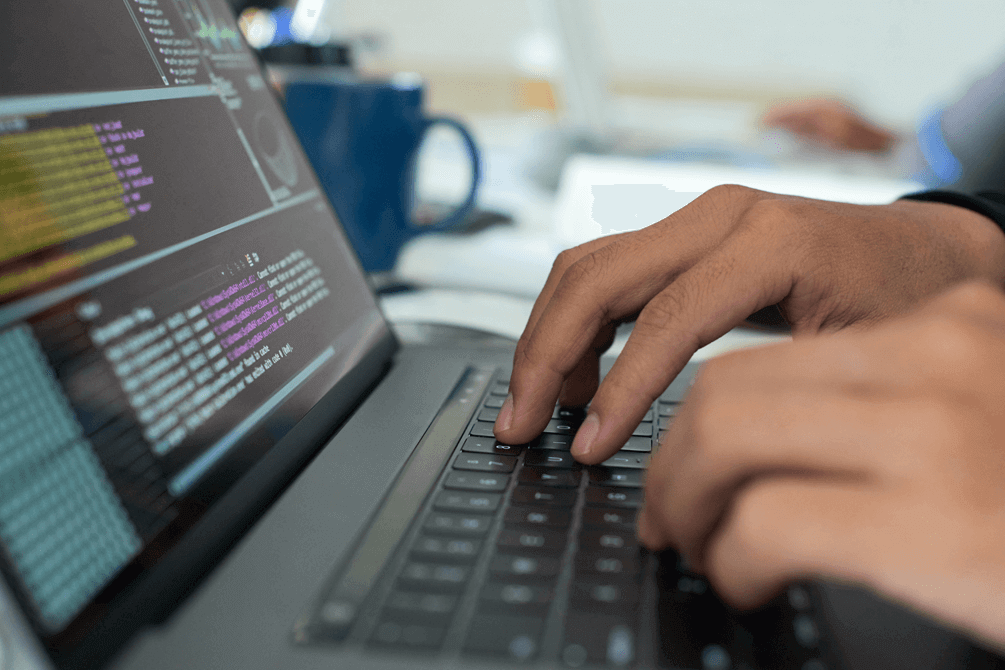 While 'software as a service' (SaaS) and 'managed software as a service' (MSaaS) might seem similar, there are some key differences, and it's the 'managed' aspect that is so important to us.
If you work for an organisation or business and you have relatively limited tech knowledge, looking for new software to adopt can lead you down a rabbit hole of confusing terminology and alienating industry jargon.
Serial offenders for puzzling business leaders are the terms 'SaaS' and 'MSaaS'. For those with surface-level knowledge of different software this might not register as important, but the distinction is vital.
In this article we want to set out the key differences between 'software as a service' (SaaS) and 'managed software as a service' (MSaaS), and why we're so proud that the Sport:80 Platform falls under the umbrella of the latter.
As you might guess from their names, the key difference between the two is the 'managed' aspect of MSaaS.
SaaS applications often provide an excellent 'off-the-shelf' solution, but MSaaS provides organisations with a much greater level of control, customisation and in our case, support.
MSaaS solutions, like the Sport:80 Platform, can be custom-configured for each individual business, and bespoke developments can deliver to an organisation's specific needs.
So what are some important pros and cons of each?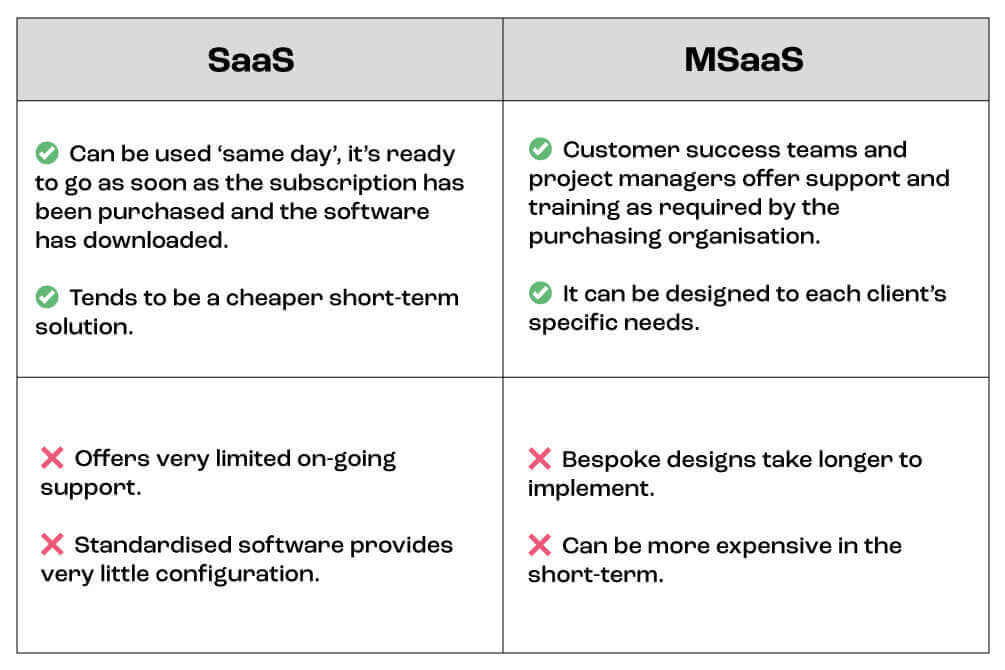 At Sport:80 we acknowledge that while there are benefits to providing a SaaS solution, we feel the 'managed' aspect is key to the service which we're immensely proud to offer.
The relationships we build with our clients are extremely valuable to us. Our mission is to design, deliver and support innovative technologies that enable the growth of sport, so it's very important to us that we are able to address the specific needs of each organisation wherever we can.
We are committed to ensuring that every client we work with receives phenomenal customer service from the very first meeting, and once they adopt the Sport:80 Platform their journey is as simple and smooth as possible.
Our on-going customer success work is something which sets us apart from our competitors, and we're extremely proud to deliver a technology service that delivers value to more than 60 sports organisations.
The 'managed' aspect of our offering goes so much further than just a customisable platform, as we offer both tech-related improvements including hosting, maintenance, technical support, and platform-wide upgrades, alongside customer-success activities such as training, workshops, one-to-ones, and webinars.
From our perspective, providing an MSaaS solution is key to our offering, and we won't be changing that anytime soon.
If you're interested in finding out about the more specific differences between SaaS and MSaaS, we are going to be producing a handy guide in the near future that explains it in greater detail.
To learn more about what we do here at Sport:80, click here to get in touch!